ISPM's Andreas Haas wins SSPH+ Award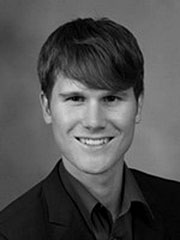 18.11.2016
Congratulations to Andreas Haas from ISPM Bern for winning the annual SSPH+ Award for the best published PhD article in public health. His publication "Retention in care during the first 3 years of antiretroviral therapy for women in Malawi's option B+ programme: an observational cohort study" was published online in The Lancet HIV on March 18, 2016.
The work is part of a large collaborative project "Umoyo+" underway in the HIV Hepatitis group at the Institute of Social and Preventive Medicine. The main aim of Umoyo+ is to evaluate a newly introduced program designed to minimize mother-to-child transmission of HIV in Malawi. The interdisciplinary team of researchers at ISPM has been working in close collaboration with researchers and members of NGOs and the Ministry of Health in Malawi.
Haas's publication was one of 16 submitted by PhD students for the SSPH+ competition. All publications were evaluated by an international jury, and the winner was announced at the Swiss Public Health Conference 2016 on "Refugees and Public Health" on November 15, 2016.