Paediatric and Rare Disease Registries and other studies
This group conducts studies in different areas of pediatric epidemiology, such as endocrinology, gastroenterology and nephrology. The research is based on cohort studies in Switzerland, Europe and on international collaborations.
Group members
Group leader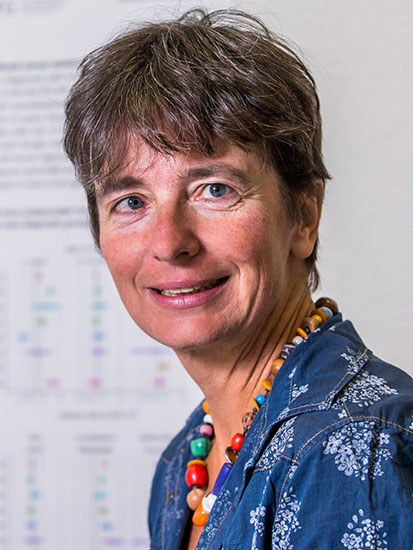 Name / Titel

Funktion

Head of Research Group

Mail
Phone
Group members
Ongoing projects
SwissPedRegistry
Claudia Kuehni
SwissPedRegistry is a research platform for pediatric registries. It is part of SwissPedNet, the Swiss research network of clinical pediatric hubs. SwissPedRegistry coordinates, in close collaboration with clinicians, several national registries and cohort studies. It provides expertise and advice for the development and conduct of epidemiological or clinical registries collecting data on children or persons of any age. This includes advice on databases for registries; dataset and data collection; data transfer and linkage; ethics applications; questionnaire design; contracts, and data safety measures. SwissPedRegistry can also host registries if this is desired. SwissPedRegistry also contributes data and expertise to international registries and research projects. It collaborates closely with Swiss RDL – the medical Registries and Data Linkage center at the ISPM Bern – in particular for data linkage and software development.
Swiss Rare Disease Registry (SRDR)
Michaela Fux, Claudia Kuehni
The Swiss Rare Disease Registry (SRDR) is a national, population-based registry for children and adults with rare diseases, and is jointly led by the University of Bern's Institute of Social and Preventive Medicine (ISPM), the University of Zürich, and the University Children's Hospital Zürich, Switzerland. The overall aim of the SRDR is the collection of basic data on all people with rare diseases in Switzerland, the constitution of a platform for clinical and epidemiological studies, and the facilitation and documentation of patient participation in national and international trials.
The concept for the SRDR has been approved by large set of stakeholders and has received the approval of the ethics committee. We now are seeking funding to set up the registry, identify patients and collect data.
Swiss Growth Study
Grit Sommer, Claudia Kuehni
Recombinant human growth hormone is increasingly used in children, but data on long-term risks and safety is sparse. Until 2010, Switzerland was one of the few countries without national prospective documentation of this long and costly treatment. To evaluate efficacy and long-term effects of growth hormone treatment in Switzerland, the Swiss Growth Study started in 2010 and retrospectively collected data on all patients diagnosed since 1985. All Swiss pediatric endocrinologists help to register data of treated patients. The Swiss Growth Study collects data on final height, quality of life, cancer incidence and mortality. It contributes to understanding long-term effects of growth hormone treatment and helps to improve treatment quality and service planning. It has also shared anonymous data with the European SAGhE study (Safety of Growth Hormone Treatment in Europe).
Swiss Paediatric Renal Registry (SPRR)
Claudia Kuehni
The Swiss Paediatric Renal Registry (SPRR) is a national registry for children with end-stage renal disease. It collects data to enable research on the underlying diseases, comorbidities, current treatments, measurements, long-term follow-up and quality of life. The annual report allows pediatric nephrologists to discuss current treatment strategies used in Switzerland and to compare them to the outcomes in other countries. The SPRR has been contributing since 2009 to studies of the registry from the European Society for Paediatric Nephrology.
Swiss Cerebral Palsy Registry (Swiss-CP-Reg)
Anne Tscherter, Claudia Kuehni
The Swiss Cerebral Palsy Registry (Swiss-CP-Reg) investigates health-related issues in people with cerebral palsy (CP) and is located at the Institute of Social and Preventive Medicine (ISPM), University of Bern, Switzerland. It includes all children, adolescents and adults who are diagnosed with CP and are born, treated or living in Switzerland. We include medical data routinely collected in clinics or practices (causes of CP, classification, comorbidities, therapies, treatments, etc.). In addition, we send questionnaires to people with CP and their families to learn more about the family background, quality of life, healthcare and education. We aim to use the results to improve the future care and well-being of individuals with CP.
Swiss Pediatric Inflammatory Brain Disease Registry (Swiss-Ped-IBrainD)
Lorena Hulliger, Claudia Kuehni
The Swiss Pediatric Inflammatory Brain Disease Registry (Swiss-Ped-IBrainD) is a nationwide registry where medical information on children with inflammatory brain diseases is gathered. Multiple Swiss clinics have agreed to participate in the registry and provide routinely acquired clinical data (such as diagnosis, disease course, therapies, etc.) whenever a patient or his/her parents consent to it. The goal of the registry is to reflect the current situation of children with IBrainD in Switzerland, which in turn should help to elaborate strategies to improve their standard of care and quality of life. Additionally, the Swiss-Ped-IBrainD facilitates research in the field and the inclusion of Swiss patients in current clinical trials. The registry is hosted by the Institute of Social and Preventive Medicine (ISPM), University of Bern, Switzerland.
Swiss Registry for Neuromuscular Disorders (Swiss-Reg-NMD)
Andrea Klein, Anne Tscherter, Dominique Baumann
The Swiss Registry for neuromuscular disorders is a patient registry located at the Institute of Social and Preventive Medicine (ISPM), University of Bern, Switzerland. Currently, it includes children and adults living in Switzerland diagnosed with Duchenne-Becker muscular dystrophy or spinal muscular atrophy. Aims of the registry are the inclusion of Swiss patients in current clinical trials and the long-term follow-up of patients with these disorders.
Development, Validation and Evaluation of an Adult and Pediatric Eosinophilic Esophagitis Activity Index (EEsAI): A Prospective Multicenter Study
Ekaterina Safroneeva, Claudia Kuehni, Marcel Zwahlen
This study aims to develop questionnaires that enable standardized assessment of disease severity in adult and pediatric eosinophilic esophagitis patients.
Harmonizing the Collection of Health Related Data and Biospecimens in Paediatric Hospitals throughout Switzerland
Claudia Kuehni, Ben Spycher, Manon Jaboyedoff, Milenko Rakic
This project funded by the Swiss Personalized Health Network (SPHN) aims to harmonize the collection of data and biomaterials in paediatric healthcare throughout Switzerland.
It will:
Create an inventory of all health related data collected from children in Switzerland;
Develop a consensus among all major paediatric hospitals on which data and biosamples should be collected;
Assess whether parents are willing to provide health-related information via paper questionnaires, web-based or mobile phone apps.
Completed projects
Completed projects
Safety and Appropriateness of Growth hormone treatments in Europe (SAGhE)
Claudia Kuehni, Grit Sommer
More information
(Please note that only members of staff of ISPM Bern are listed.)