Research Group: Migration and Health
Our research group develops and conducts public health research focusing on migration and health.
Migrant groups are very heterogeneous. Migrant groups evolve rapidly and change over time, depending on conditions in their countries of origin, socioeconomic factors and cultural factors. There is no internationally agreed definition of migrants, but the term includes people who leave their countries voluntarily and people forced to leave their countries, such as refugees and asylum seekers.
Some groups of migrants face high levels of ill health, including infectious diseases, such as HIV and tuberculosis, non-communicable diseases, addiction and mental health problems. And the legal status of migrants can be an important factor that limits access to healthcare. However, migrants receive less attention from public health research than many other groups.
Our group coordinates on-going projects, develops new projects and develops novel approaches to public health research among migrants.
Members
Group leader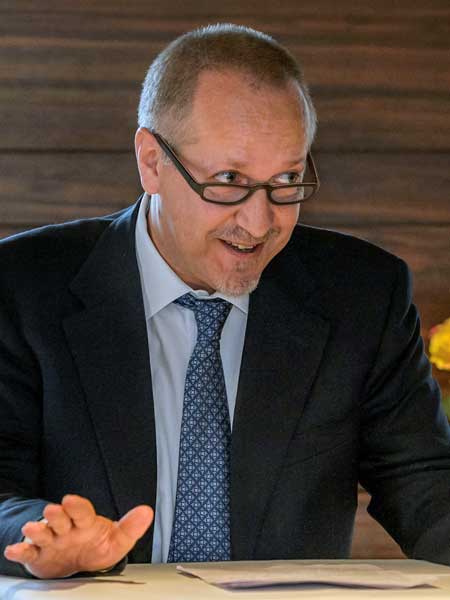 Name / Titel

Funktion

Head of Research Group

Mail
Phone
Group members
Ongoing projects
Ongoing Projects
Migrant Women's Health Care Needs for Chronic Illness Services in Switzerland (MIWOCA)
Thomas Abel, Romaine Farquet, Audrey Balsiger, Sibel Sakarya, Tevfik Bayram, Sandro Cattacin, Luna de Araujo, Annika Frahsa, Jörg Haslbeck
Sexual Health of Migrants and Refugees (SELMA); identifying and implementing appropriate and effective public policy responses for improving the sexual health of migrants and refugees
Dianne Egli-Gany, Nicola Low
Advancing Migrant Access to Health Services in Europe (aMASE) and Swiss HIV Cohort Study: new analysis of post-migration HIV acquisition in Switzerland
Luciano Ruggia, Bruno Lederberger, Cornelia Staehlin
90-90-90 targets for HIV among migrants in Switzerland: organization of a scientific seminar
Luciano Ruggia
Completed projects
Completed Projects
Health monitoring of the Swiss migrant population (GMM II). Supported by the Federal Office of Public Health, 2009-2010. Thomas Abel was member of the study group with his special expertise on development of the questionnaire and concepts for data interpretation on equality of opportunity.
Health Cultures in Switzerland: Comparative analyses of health-related values and norms and their relevance for social integration and social exclusion in the French and German speaking parts of Switzerland. Supported by the Swiss National Science Foundation, 2004 – 2006.
Publications
Publications
Ruggia, L, Migration et santé: défis et opportunités d'une relation complexe, Bioethica Forum, 2016, Volume 9, No 4 , pp. 143-149.
Online: http://www.bioethica-forum.ch/docs/16_4/03_Ruggia_BF9_04_Web.pdf
Ruggia L, Communication et mobilisation communautaire dans le cadre de la surveillance comportementale du VIH auprès des migrants d'origine subsaharienne vivant en Suisse: Master-Thesis zur Erlangung des Masters of Public Health im Rahmen des Interuniversitären Weiterbildungsstudiengangs Public Health. Master of Public Health, Universitäten Basel, Bern und Zürich, Interuniversitärer Weiterbildungsstudiengang Public Health 2016
Elford J, Doerner R, McKeown E, et al. HIV infection among ethnic minority and migrant men who have sex with men in Britain. Sex Transm Dis 2012;39(9):678-86.
Online: https://insights.ovid.com/pubmed?pmid=22902663
Staehelin C, Rickenbach M, Low N, et al. Migrants from Sub-Saharan Africa in the Swiss HIV Cohort Study: access to antiretroviral therapy, disease progression and survival. AIDS 2003;17(15):2237-44.
Online: https://insights.ovid.com/pubmed?pmid=14523281
Low N, Smith GD, Gorter A, et al. AIDS and migrant populations in Nicaragua. Lancet 1990;336(8730):1593-4.
Online: http://www.thelancet.com/journals/lancet/article/PII0140-6736(90)93382-Y/abstract
Ackermann Rau, Sakarya S, Abel T. When to see a doctor for common health problems: distribution patterns of functional health literacy across migrant populations in Switzerland. Int J Public Health. 2014 Dec;59(6):967-74. doi: 10.1007/s00038-014-0583-5. Epub 2014 Jul 11.
Online: https://link.springer.com/article/10.1007%2Fs00038-014-0583-5