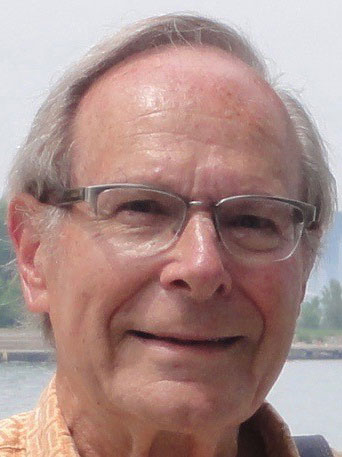 Abelin Theodor, Prof. em. Dr.
Emeritus Professor
Phone

E-Mail

Postal Address

Mittelstrasse 43, 3012 Bern
Curriculum Vitae
Born 19.8.1935 in Bern, Switzerland
Married, 2 sons, 3 grandchildren
Lives in Bern: Fischerweg 9, 3012 Bern
theodor.abelin@med.unibe.ch
Education, Degrees
Schools in Bern, Matura 1954
Medical School in Bern and Geneva 1954-1960
Master of Public Health, Harvard University, 1963
Medical Specialty Board Prevention and Public Health, 1986.
Academic Positions
University of Bern
2000
Professor emeritus, University of Bern
1971-2000
Professor and Head, Institute of Social and Preventive Medicine (ISPM), University of Bern
1992-2000
Founding faculty, Swiss Interfaculty MPH-Program, Universities of Basle, Bern, and Zürich
Harvard University School of Public Health, Boston, Massachusetts
1970-1971
Associate Professor of Epidemiology and Behavioral Sciences
1965-1970
Assistant Professor of Epidemiology
1964-1965
Research Associate in Epidemiology
1963-1964
Research Fellow in Epidemiology
Mass. Department of Public Health (part-time)
1964-1967
Associate Registrar, Massachusetts Tumor Registry
1967-1971
Senior Consultant in Epidemiology
Swiss Federal Institute of Technology (ETH), Institute of Hygiene and Occupational Physiology
1961-1962
Research Fellow
Other Positions
WHO Panel of Scientific Advisors on Smoking and Health (1977-1997)
European Public Health Association (EUPHA) (Founding Member, Governing Board)
International Epidemiological Association (IEA) (Council; Regional Coordinator for Europe, 1987-90)
Society for Epidemiologic Research (SER) (Governing Council, 1968-1971)
World Federation of Public Health Associations (Co-President 2003-2004; President 2001-2003; Advisory Board)
COST ad hoc Working Party "Effects of Atmospheric Pollution on Health" (Chair, 1987-89)
Swiss Society for Public Health (President 1987-92; President of Scientific Council and Vice President 1981-86; Council 1972-93; 1999-; Editor-in-chief "Sozial- und Präventiv­medizin" 1972-80)
Swiss Federal Commission on Tobacco Prevention (Vice Chair, 1999-2010)
Swiss Association for Tobacco Prevention, AT (Chair 1973-92, Council 1992-)
Swiss Technical Development Corporation (Consultant 1976 - 1989)
Swiss Society for Research on Problems of the Elderly (Chair, 1974 - 1990).
Honors
World Federation of Public Health Associations (WFPHA): Lifetime Achievement Award, 2014
Association of Schools of Public Health for the European Region (ASPHER): Andrija Stampar Medal for Excellence in the field of Public Health, 2004
World Health Organization: Medal of Achievement in the Field of Tobacco or Health, 1989
Public Health Switzerland: Honorary Member, 2003
Swiss Cancer League: Honorary Medal, 1992
Sabbatical Leaves
1978/79
Universidad del Valle, Cali, Colombia
1986
University of Southern California, Los Angeles
1993
Australia, New Zealand, several Universities
Publications