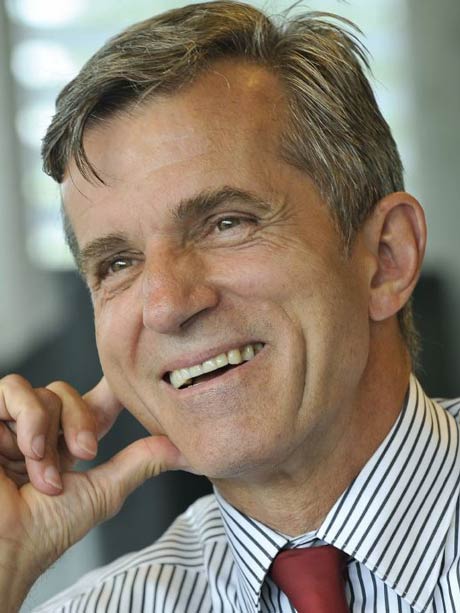 Zeltner Thomas, Prof. Dr.
Honorary Professor
Curriculum Vitae

Thomas Zeltner is born in Bern (Switzerland) in 1947. He graduated with an MD and a Master's degree in Law from the University of Bern. He is a 2010 Fellow of the Harvard Advanced Leadership Initiative. He holds a specialist degree in human pathology and forensic medicine and an honorary doctorate in law of the University of Neuchâtel.

Since 1992 he has been Professor of Public Health at the University of Berne and is a Visiting Scientist at the Harvard School of Public Health (Boston). He serves as Deputy Chair of the University Council of the Medical University of Vienna (Austria). He chairs the Swiss Research Institute for Public Health and Addiction (Zürich) and the Advisory Board of the Global Health Center at the Graduate Institute in Geneva.
He is the Vice-President of the UNESCO-Commission of Switzerland.
He is also President of the Swiss Blood Transfusion and Stem Cell Centre of the Swiss Red Cross, the organization responsible for securing the supply of blood and blood stem cells in Switzerland and of the KPT, one of the leading swiss health insurance companies.
Thomas Zeltner has a long history of collaboration with the World Health Organization (WHO) in Geneva. He currently chairs the Advisory Group on the Establishment of a WHO Foundation and until recently served as special envoy of the Director General of WHO. He was a member and Vice-President of the Executive Board of the World Health Organization (1999-2002).
From 1991 to 2009 Thomas Zeltner has been the Director-General of the Federal Office of Public Health of Switzerland, the National Health and Public Health Authority, and Secretary of State for Health of Switzerland.
As Director-General of the Federal Office of Public Health of Switzerland he was a key figure in Swiss health policy and instrumental in promoting health promotion and disease prevention. He has presided over changes to transform the regulated market model of the Swiss health care sector into a more value and consumer driven health care system.

Prior to these functions Thomas Zeltner was head of the Medical Services at the University Hospital in Bern (Switzerland) and held various academic positions at the Medical Faculty of the University of Bern and at the Harvard University in Boston (USA).