Hans Wolff talks about prisons, health and human rights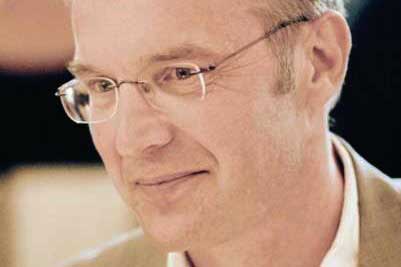 30.10.2017
Prisons are a mirror of the quality of democracy in a country, says Professor Hans Wolff, who kicked off ISPM's monthly seminar series in Bern on October 26th. Wolff, who heads the Geneva University Hospitals' Division of Prison Health, spoke about trends in incarceration in Switzerland and the world, and about his work as Switzerland's representative on the European Committee for the Prevention of Torture (CPT).
Since 1989, the CPT has been conducting visits to prisons located in the 47 member states of the Council of Europe on a regular basis. "The aim is not to shame and blame," says Wolff. "It's to help the countries improve their prison conditions."
Wolff shared photos of inhumane conditions in a number of prisons, including a tent prison built in the US state Arizona by Joe Arpaio, known as "the toughest Sheriff in the West" in part due to measures he instituted to make prison life as uncomfortable as possible for prisoners.
Trends in incarceration
The United States leads the world in the percentage of people incarcerated, with 750 inmates per 100,000 inhabitants. Switzerland, in comparison, has only 75 prisoners per 100,000, Wolff said.
Prison is "a highly ineffective way to deal with crime," according to Wolff. Whether an inmate is confined for three years or five years makes no difference in rehabilitation, but a longer stay is associated with higher costs. "I think that a substantial proportion of the 7,000 prisoners we have today in Switzerland could be let out," Wolff says.
Instead, there is a trend toward increasing the number of prisoners in many countries of the world, including Switzerland, where cases like that of the social worker Adeline, who was murdered by her patient in 2013, have led to a call for stricter laws and sentences.
In Turkey, the number of prisoners had dropped to around 50,000 by the year 2000, and systematic torture in police stations and prisons had completely disappeared, Wolff said. Since Recep Tayyip Erdoğan took office as President of the Republic of Turkey in 2002, the prison population has increased four-fold, to 220,000 in 2017.
Health and human rights
Violations of the human rights of prisoners have ranged from force feeding to handcuffs during childbirth to the twin studies conducted by Josef Mengele in the concentration camps during World War II. The Council of Europe was created in response to the atrocities of the war.
In 1987, the need to protect human rights worldwide led to the creation of the European Convention for the Prevention of Torture and Inhuman or Degrading Treatment or Punishment, ratified by the 47 member states of the Council of Europe.
Overseeing compliance is the task of the Committee for the Prevention of Torture. Members of the CPT have unprecedented access to prisons, prisoners and government officials in the 47 countries, says Wolff, who has visited more than 100 prisons on three continents.
"The prison world is a world made for men by men," says Hans Wolff. In this setting, women are minorities, and at risk, and healthcare for women is deficient. Because there is no women's prison in Geneva, female prisoners are housed in a high-security pre-trial prison, which "has much harsher conditions," says Wolff.
Improvements in the equivalence of hospital healthcare (providing the same level of care inside and outside a prison) are also needed. Although opiate substitution and needle exchange programs have been shown to reduce the spread of HIV and hepatitis, and many countries sponsor these public health measures in the community, often the same countries do not extend the measures to the prison population, where there is an even greater need for them. In Switzerland, only 13 of the 110 prisons offer needle exchange, Wolff says.
There are other, more worrying developments. "Prison health has the advantage to play a good role. We fight for human rights, for humanist values, for access to healthcare, for good things. . . . Ten years ago, I would have told you, this is set. Human rights – we have it. No need to think it could be destroyed again. What's happening now in Europe: in Turkey, Hungary, Poland, and maybe the Czech Republic tomorrow – they voted for an populist right wing President last week – in Russia. . . If you would have asked me five years ago, would these fundamental values of prison health, like consent, like medical secrecy, be endangered, I would have said maybe somewhere, but never in Geneva." But today, says Wolff, he is concerned by the many recent changes in the world, in Switzerland and even in Geneva, the world capital of Human Rights.
Author: Jeannie Wurz