E-cigarette use is common among adolescents in Switzerland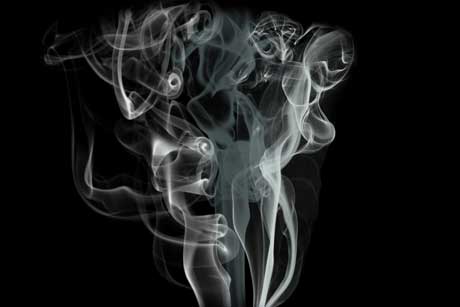 20.10.2020 – A recent study from the ISPM Bern and the children's hospitals in Bern and Zurich highlights results of the LuftiBus in the school study (LUIS). It found that e-cigarette use is common among older schoolchildren and that adolescents tend to combine smoking e-cigarettes, shisha and conventional cigarettes. Adolescents who smoked reported more respiratory symptoms than those who did not.
LUIS is a study on respiratory health in schoolchildren. The study was funded by Lunge Zürich and done in 2013-2016 in the canton of Zurich, in a collaboration between the children's hospitals Zurich and Bern, and the ISPM Bern. A bus (LuftiBus) visited schools over the entire canton of Zurich, invited parents and children to fill in questionnaires and measured lung function in the children.
About 3500 children and adolescents aged 6 to 17 years answered the questionnaire that asked about active smoking of e-cigarettes, shishas and cigarettes and about respiratory symptoms. Rebeca Mozun analysed the data on smoking as part of her PhD. Five percent of 6 to 12‐year‐olds had smoked any of these products occasionally. Smoking increased with age. Among 16 to 17-year-olds, 70% of girls and 60% of boys had smoked occasionally or frequently. Of adolescents aged 13 to 17 years who smoked occasionally, 74% smoked e-cigarettes, 73% shishas and 49% cigarettes. Among those who smoked frequently, 76% smoked cigarettes while 20% used e-cigarettes and 19% shishas. Adolescents often combined smoking e-cigarettes, shisha and cigarettes – with a fifth of 15 to 17-year-olds smoking all of them. Children who smoked, even if occasionally, reported more frequently respiratory symptoms compared to those who did not.Swiss legislation on smoking prevention remains weak compared to EU countries and now e-cigarettes are an emerging threat to our youth. Long-term health effects of e-cigarettes are unknown. Preventive policies like advertising bans and increasing taxes have shown to be effective in reducing smoking in adolescents. To protect our youth, we need to set up structural preventive strategies that focus not only on traditional cigarettes, but also on e-cigarettes.
Reference
Mozun R, Ardura-Garcia C, de Jong CCM, Goutaki M, Usemann J, Singer F, Latzin P, Kuehni CE, Moeller A. Cigarette, shisha, and electronic smoking and respiratory symptoms in Swiss children: The LUIS study. Pediatr Pulmonol. 2020