Federal Council appoints Martina Hirayama as new SERI State Secretary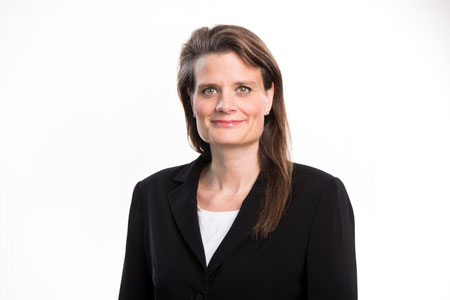 06.07.2018
The Federal Council has appointed Martina Hirayama as the new State Secretary for Education, Research and Innovation, effective 1 January 2019, to replace retiring Mauro Dell'Ambrogio.
Martina Hirayama will draw upon a broad background in research, teaching, entrepreneurship, and administration to lead the State Secretariat for Education, Research and Innovation (SERI). She currently is president of the Institute Council of the Federal Institute of Metrology, a member of the Swiss National Science Foundation's Foundation Council, vice president of the board of Switzerland's innovation promotion agency Innosuisse, and since 2011 has been dean of the Zürich University of Applied Sciences School of Engineering (ZHAW), where she also is head of international affairs.
After obtaining her doctorate in technical sciences at the ETH Zürich and doing further graduate work in economics, Hirayama was a group leader at the Institute of Polymers at the ETH. She also cofounded and was CEO of a new coating technologies start-up through 2008. In 2003 she began teaching at ZHAW, where she developed and headed the field of polymer materials, and developed the Institute of Materials and Process Engineering.
As State Secretary for Education, Research and Innovation, Hirayama will lead the secretariat that must bring together the Confederation, cantons, professional organisations, and others to maintain and strengthen vocational and professional education and training, and academic education, and equip Switzerland's ERI system for the digital future.