14.02.2018
ISPM announces the appointment of its new director, Oscar H. Franco.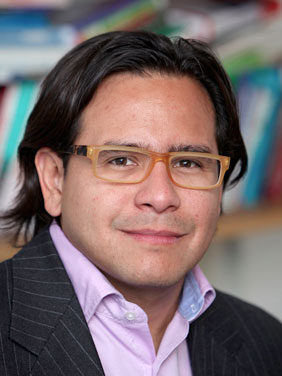 Prof. Franco obtained his MD at Pontificia Universidad Javeriana, Bogotá in 1998. He moved to the Netherlands to complete MSc and DSc degrees in clinical epidemiology and a PhD in public health and cardiovascular disease prevention (2005) at the Erasmus University Medical Center. Following a postdoc at Erasmus MC, he moved to the UK where he was a senior public health epidemiologist at Unilever England, assistant professor of public health at the University of Warwick, and then director of the MPhil program and clinical lecturer in public health at the University of Cambridge.
In 2012 Prof. Franco returned to Erasmus University Medical Center where he is a professor of preventive medicine and the principal investigator of the cardiovascular epidemiology group. He also founded and directs the Rotterdam Intergenerational Ageing Research Center, ErasmusAGE (www.erasmusage.com), and he is a cofounder and the CEO of Erasmus Epidemiology Resources (erasmusepidemiologyresources.com).
A fellow of, inter alia, the European Society of Cardiology and St Edmunds' College at the University of Cambridge, Prof. Franco was awarded the Dutch national public health prize of 2005. Prof. Franco is widely published with well over 500 publications and, not surprisingly, an H-index of 62.
We are excited that Oscar Franco will formally begin his ISPM directorship on 1 June, 2018, and welcome him to Bern.