Manes-Kartagener prize won by ISPM'S Myrofora Goutaki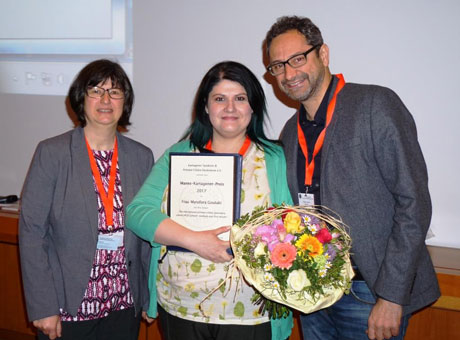 The paper, published in the European Respiratory Journal, describes the build-up of the largest international retrospective cohort on PCD, with more than 3,200 patients from 19 countries.
The iPCD Cohort was developed in the framework of the EU-funded project BESTCILIA under the lead of ISPM Professor Claudia Kuehni, and is one of the largest epidemiological projects of the COST Action BEAT-PCD. Professor Kuehni and her group recently received further funding from the Swiss National Science Foundation to explore this large dataset. The goal is to describe PCD disease course and severity predictors as well as possible existing disease phenotypes.