SSPH+ ScienceFlashTalk Winner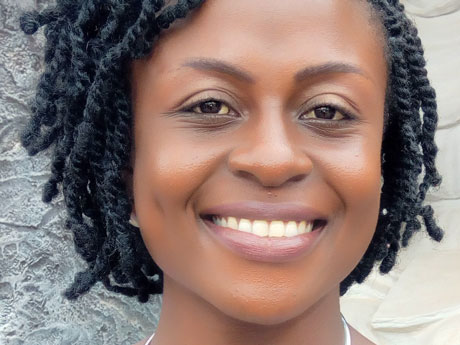 10.09.2019 – Serra Lem Asangbeh, PhD student at the Institute of Social and Preventive Medicine (ISPM), won the 2019 SSPH+ ScienceFlashTalk Award at the Swiss Public Health Conference in Winterthur on 28 August 2019.
The SSPH+ ScienceFlashTalk aims to strengthen students' skills to communicate their research to a broad audience.
Following a short training in speed-talking, each of the 15 SSPH+ PhD students who participated produced a 3-minute video on their research topic. A jury consisting of journalists and PR professionals selected eight finalists who presented their speed-talks to an audience, and a winner was choosen.
Serra's PhD is embedded in an international research project funded by the R4D program (www.r4d.ch) to improve cervical cancer screening in women living with HIV, PI Julia Bohlius.
Watch Serra's video here: